Company Perspective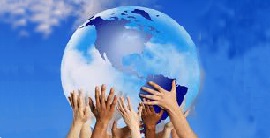 SANJESH Company, with relying on experienced members and experts in various fields of activity, has optimized perspective for the present time and future.
In all organizations, one of the most valuable resources is its human forces. The projects are successfully implemented by skilled experts and team work in short term and long term period.
The other valuable resource for being successful in business is customers. Therefore, the intention of community of this organization, make full use of the experts in teamwork, Proper execution of projects, all is for precious customer to meet fully satisfaction.
If the company present customers orders on time with high quality and offer After-sales service, customers will accompany and support the company which is most important motivation for development in after-market.
By trying to create customer satisfaction, SANJESH Company proceed to have business plans and targets to achieve success in domestic markets and also international markets.