Quality Control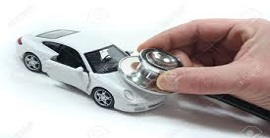 At the beginning of Sanjesh company establishment, in management department point of view, the requirement of quality control (QC) had sensed.
Quality control management system had been shaped according customer requirements, which were Automation Manufactures. With enhancing the quality, we could meet success in the competition of target market, and distribute high rank parts with the lowest internal and external PPM.
With the passage of time, it has been succeeding to gain standard ISO / TS 16949 and ISO 9001.
Moreover, it could take advantage of the most conventional quality tools such as total quality management (TQM), Statistical Process Control (SPC), Six Sigma … and can meet customer various demands and succeed to achieve quality targets and strategies.
In industry and manufacturing, quality control is issued in order to calculate the quality of products, in this case, customer expectations is controlled and monitored.
For the implementation of this step, companies should create a department called "quality control" and the department attempt to establish control management system in order to stability of the whole company.
As an example, it can be mentioned TQM (total quality management) which tries to applying continuous improvement techniques to optimize available opportunities; therefore, increase product quality and customer satisfaction.